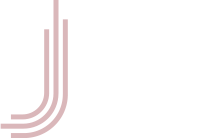 Be the best version
of yourself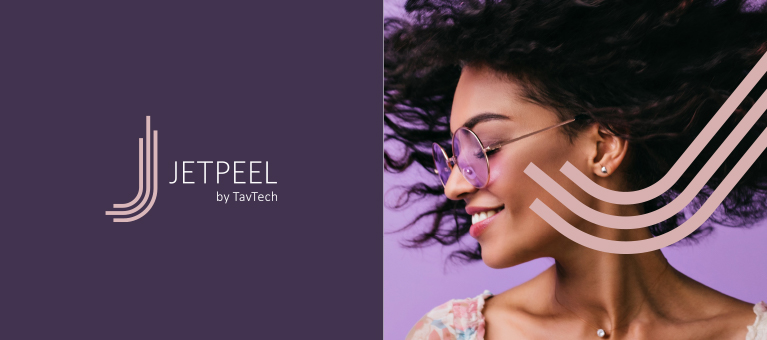 Be the best version
of yourself
JetPeel™, manufactured by TavTech, is a world-first approach to trans-epidermal treatment that takes aesthetic and dermatological care to new heights of excellence and comfort. Based on aviation technology, adapted to the needs of modern skin care, JetPeel™ by TavTech utilizes unique patented technology using jet pressure energy to generate fine, misty, high-velocity jet streams of liquid micro-droplets mixed with air pleasantly impacting the skin at sub-sonic speeds. This jet pressure energy enables aesthetic practitioners to perform rejuvenation treatments starting with a lymphatic massage to remove waste and toxins, followed by gentle exfoliation and effective infusion of skin renewal and anti-aging solutions into the dermis. The treatment is pleasurable, non-invasive, safe, needle-free, pain-free and non-contact for cosmetic enhancement, with zero downtime and immediate results.
The JetPeel™ by TavTech line of devices is supplied with its patented line of handpieces for different treatments and indications and with the proprietary line of cosmetic liquid skin nutrients under the JetCare brand. The JetCare line of liquid solutions has been specially developed by expert formulators to optimize skin treatments and to be the only line of solutions approved to be used by JetPeel by TavTech's original handpieces and devices.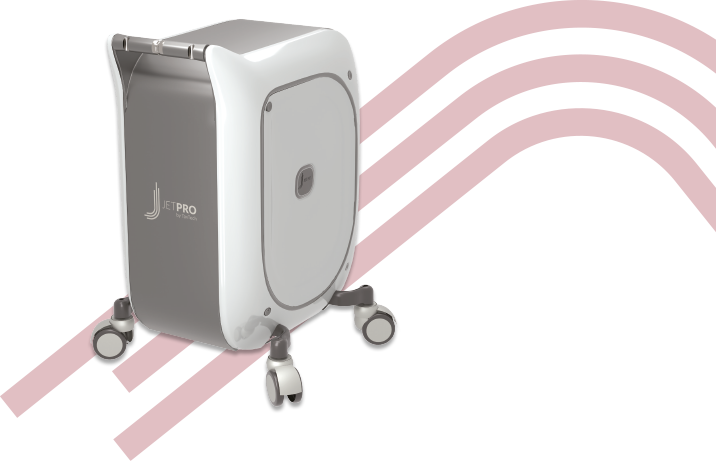 Build beauty. Build confidence.
Create the perfect treatments with Jet Solutions, exclusive power formulas designed exclusively for use with JetPeel technology.