JetPro Duo takes JetPeel aesthetic treatment to the next level, combining the proven effects of LED light therapy with exclusive jet-pressure technology in the same simultaneous Jet-LED treatment session
LED, or Light Emitting Diode, is a miniature glass-encased chip that emits different wavelengths of light. The JetPro Duo LED add-ons are based on NASA-developed 
technology, available in two repairing and rejuvenating light waves: Red (620-630 nm) & Blue (460-470 nm).
Red light is clinically proven to penetrate deep into the skin layers, where it stimulates fibroblasts and boosts collagen. This helps smooth fine lines and wrinkles, and lift and tone skin for a more youthful appearance.
Blue light penetrates into the upper skin layers, to a maximum depth of 1mm, and is known for its ability to combat the acne-causing P.acnes bacteria strain. Blue LED therapy is ideal to help reduce breakouts and soothe irritated skin.
With JetPro Duo, you can now integrate LED light therapy, clinically proven to cause natural photo-reactions in the skin, to amplify the JetPeel effects and achieve more beautiful, smoother and powerful results from JetPeel by TavTech treatments.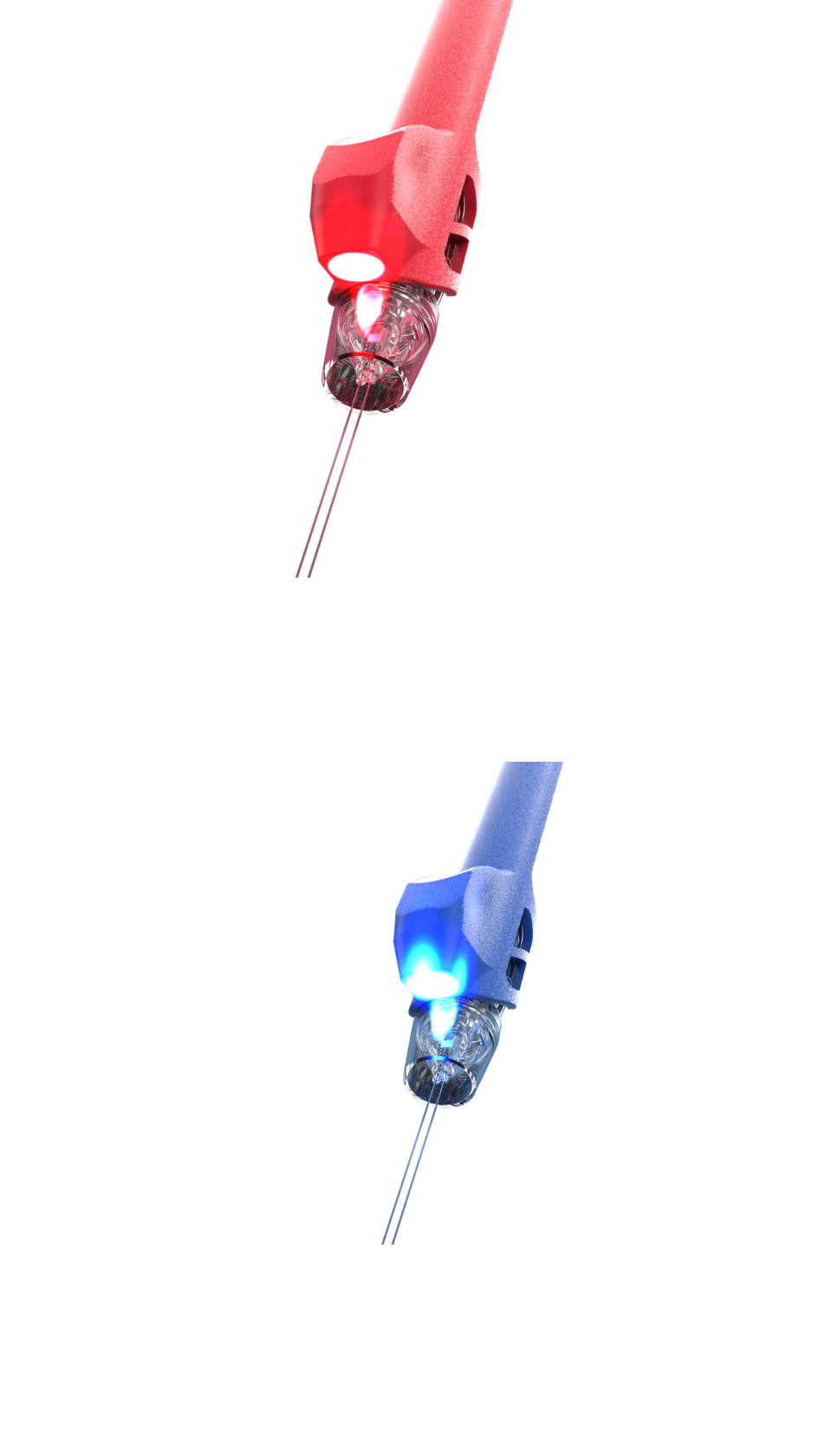 No pain
Non-invasive jet streams boosted by Red or Blue LED light, penetrate into the dermis in a totally comfortable, relaxing and enjoyable experience.
No downtime
No skin breakage or recovery time is needed. The patients leave the treatment in full comfort and can immediately return to their daily routine.
Fast visible results
Instant delivery into the dermis means that results are immediate and visible.
Confident & Beautiful
JetPro Duo is a comfortable and relaxing treatment with the confidence of clinically proven results.
Scientifically sound
Clinically proven visible results on the same day, for high customer satisfaction.
Safe & effective
Non-invasive, needle-free, with zero skin print. Simultaneous Jet-LED treatment technologies. The patient enjoys a pleasant experience with no damage or healing required.
One device, multiple applications
In conjunction with various JetPeel handpieces and JetCare liquid solutions, one device provides a wide range of treatment options.
Fast ROI, drives business success
Investment in state-of-the-art device is proven to deliver excellent results, satisfied customers, and returning customers.
JetPro-Duo is designed for use only with
JetPeel patented handpieces.
Dimensions: 510mm x 580mm x 720mm
Weight: 31kg
Mobile: Integral base-wheels
Working pressure: 95 psi +/- 10%
Liquid Source: Disposable solution container