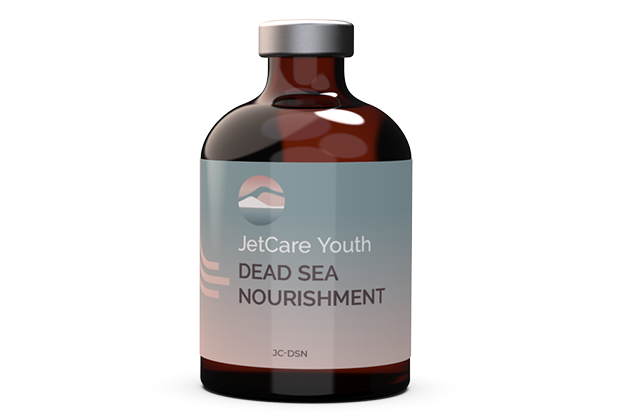 The final stage of the JetCare Youth protocol: Nourishing Infusion.
Richly formulated with powerful Dead Sea minerals and age-defying ingredients. Supports the skin with hydration and regeneration action that can help prevent future impact and preserve the skin's own barrier and youthful integrity.
Magnesium Sulfate
Extra boost of this powerful anti-inflammatory mineral that helps remove excess sebum and toxins that contribute to skin damage.
Dunaliella HGL
Helps reduce skin cell aging and protects from sun exposure damage.
SepitonicTM M3
Exclusive patented ingredient helps fight cell fatigue, boosts oxygen availability in the skin, and helps protect the dermis with anti-glycation action. It also acts as a carrier, helping to boost the effects of other anti-aging ingredients, strengthening the skin's resistance to damage from everyday elements.
Akoactive Queen
Sourced from the fresh rose petal, this ingredient is a powerful skin hydrator, helping to reduce signs of skin fatigue, refreshing overall appearance and tone.