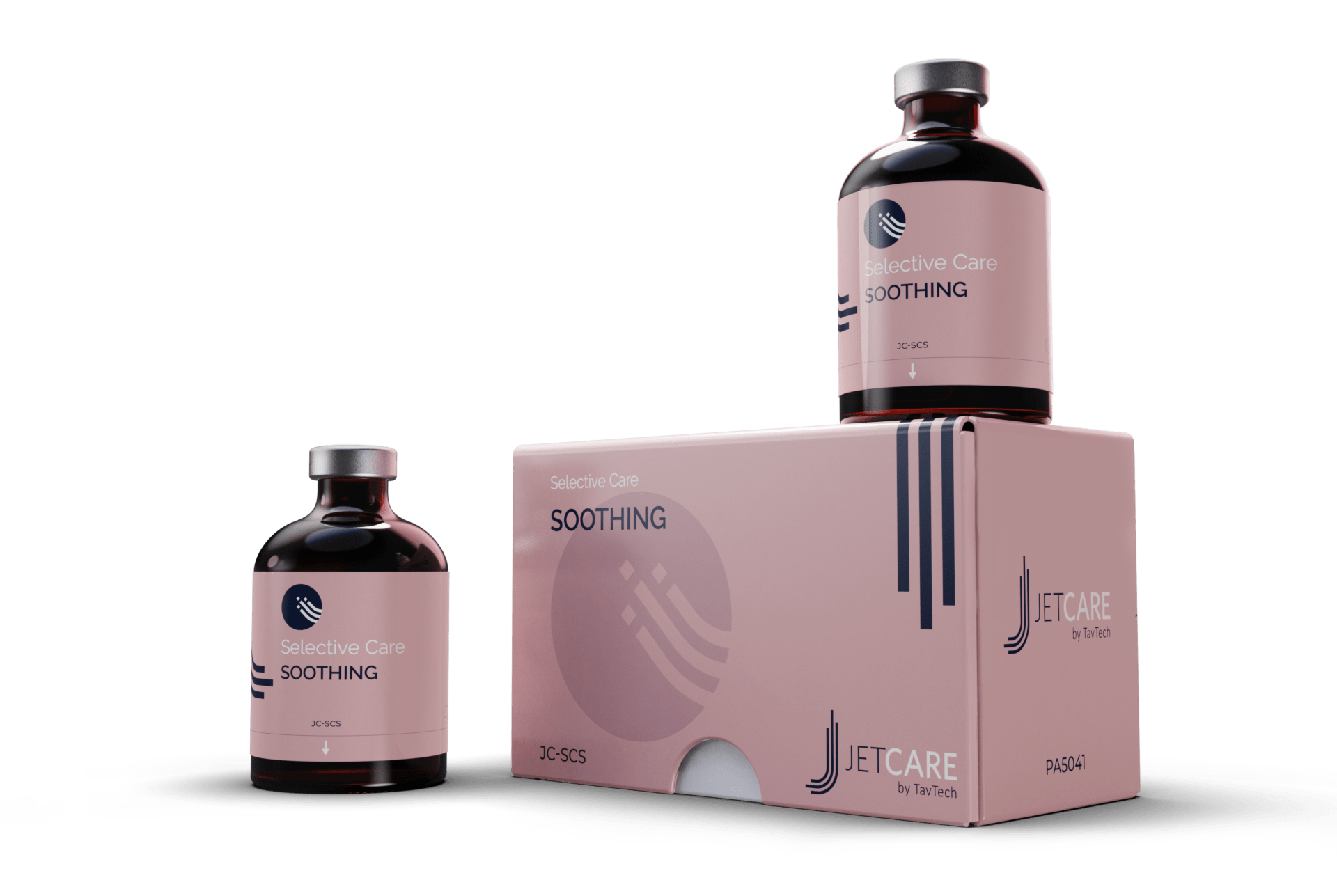 Soothe redness for an even, healthy appearance
Ideally formulated to relieve redness and blemishes, this treatment is based on an innovative formula with powerfully calming ingredients that hydrate, nourish and smooth uneven skin.
Calms signs of redness
A powerful infusion, Selective Care – Soothing is a blend of advanced ingredients that relieve redness for a clear, healthy look. A combination of patented bio-tech formulated ingredients with Crodarom, sourced from the Nordic regions, Selective Care – Soothing is an effective treatment for soothing blotchy skin and relieving redness for a uniform, healthy tone.
Azeloglicina

®
This exclusive patented ingredient is a synergetic blend of condensed azelaic acid and glycine, helping to create a powerful and purifying effect, reducing and preventing dark spots and known to subdue agitated skin, for an even complexion and glow.
Ronacare

®

Troxerutin
This advanced ingredient supports the healthy microcirculation of blood and lymph by regulating capillary resistance. Ronacare® Troxerutin has been shown to strongly support the fight against oxidative stress and exhibits cyto-protective ability in epithelial cells.
Crodarom Nordic Cotton
Deeply hydrating and nourishing, this advanced ingredient is adapted from cottonsedge, a native plant of the Nordic region, with highly astringent and softening properties ideal for skin that needs soothing and calming action.
Organic Aloe Vera
This enduring extract, known for its calming effect, is a significant ingredient in Selective care – Soothing. Aloe Vera is proven to be an antioxidant emollient that instantly softens and soothes the skin, providing antimicrobial benefits.