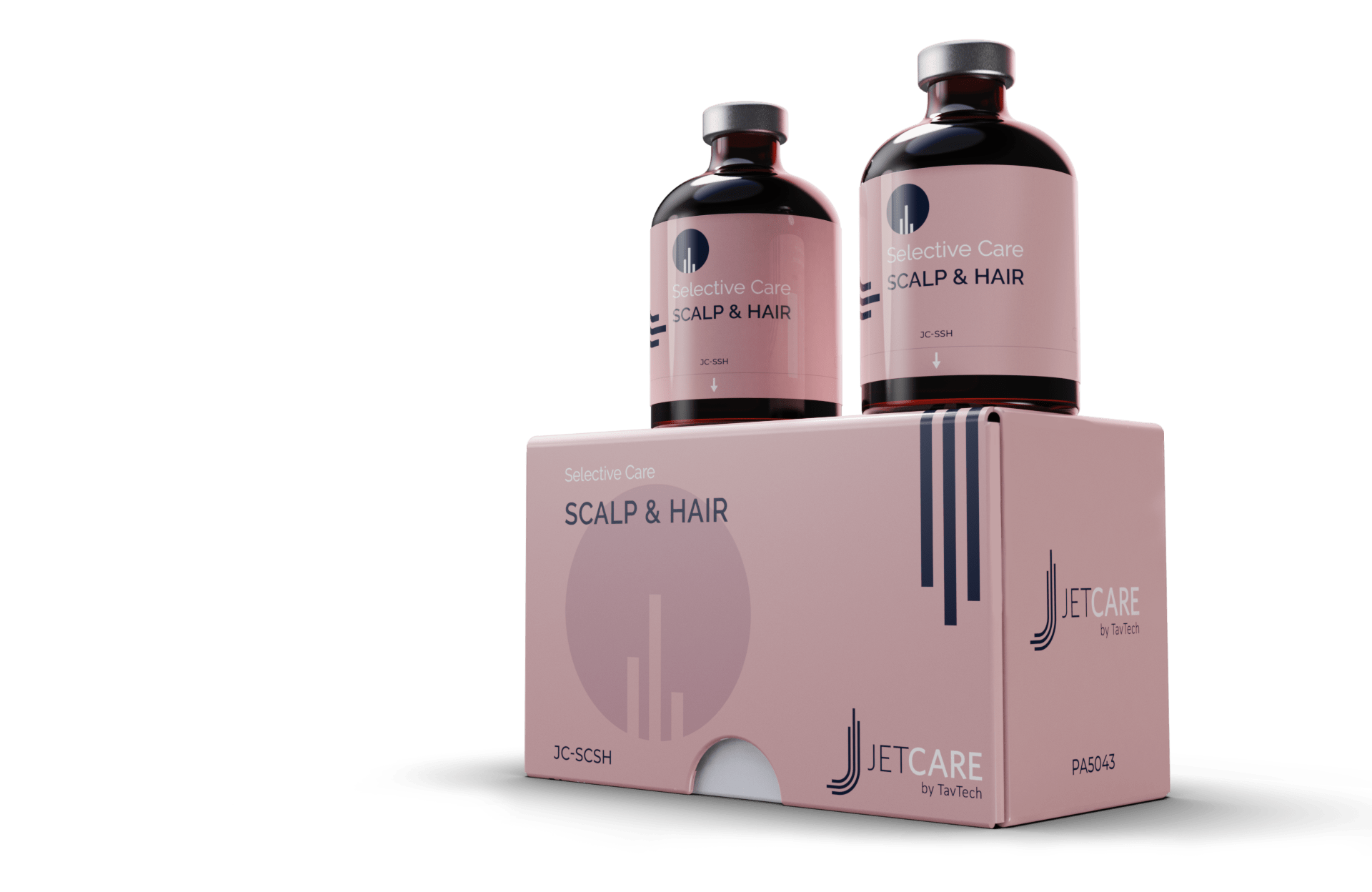 Rejuvenates scalp and hair for a full, rich head
The ultimate JetCare treatment for men and women, this product is formulated with innovative targeted ingredients designed to rejuvenate the scalp and create the conditions for enhanced volume.
Rejuvenates scalp, inducing lush hair
The Selective Care – Scalp & Hair complex is a synergy of nourishing, and renewing ingredients, selected for their advanced scalp and hair rejuvenation impact. In conjunction with the JetPeel jet pressure energy effect, the scalp and hair receive enhanced galvanizing power to create a youthful look.
Redensyl™
Rich in amino acids and antioxidants, this anti-aging ingredient supports powerful delivery of nourishing and rejuvenating components to the scalp, enhancing conditions for healthier hair.
Biomimetic peptide – Capixyl™
This advanced ingredient is a synergistic blend of peptide and red clover extract rich in Biochanin A, clinically proven to help create thicker, fuller and healthier hair. This powerful mix helps provide an effective anti-aging effect on the scalp and hair for men and women alike.
RootBioTec™
RootBioTecTM results from a novel technique to produce high amounts of valuable secondary metabolites of basil in bioreactors. This unique technology is a type of plant tissue culture that is used to produce high quality phytogenic compounds with great nourishing value.
Vitamin B Derivatives Combination
Selective Care – Scalp & Hair is enhanced with a blend of antioxidant-rich Vitamin B derivatives, including niacinamide (Vitamin B3), panthenol (Pro Vitamin B5) and biotin (Vitamin B7), selected for their scalp invigorating and nourishing effects.