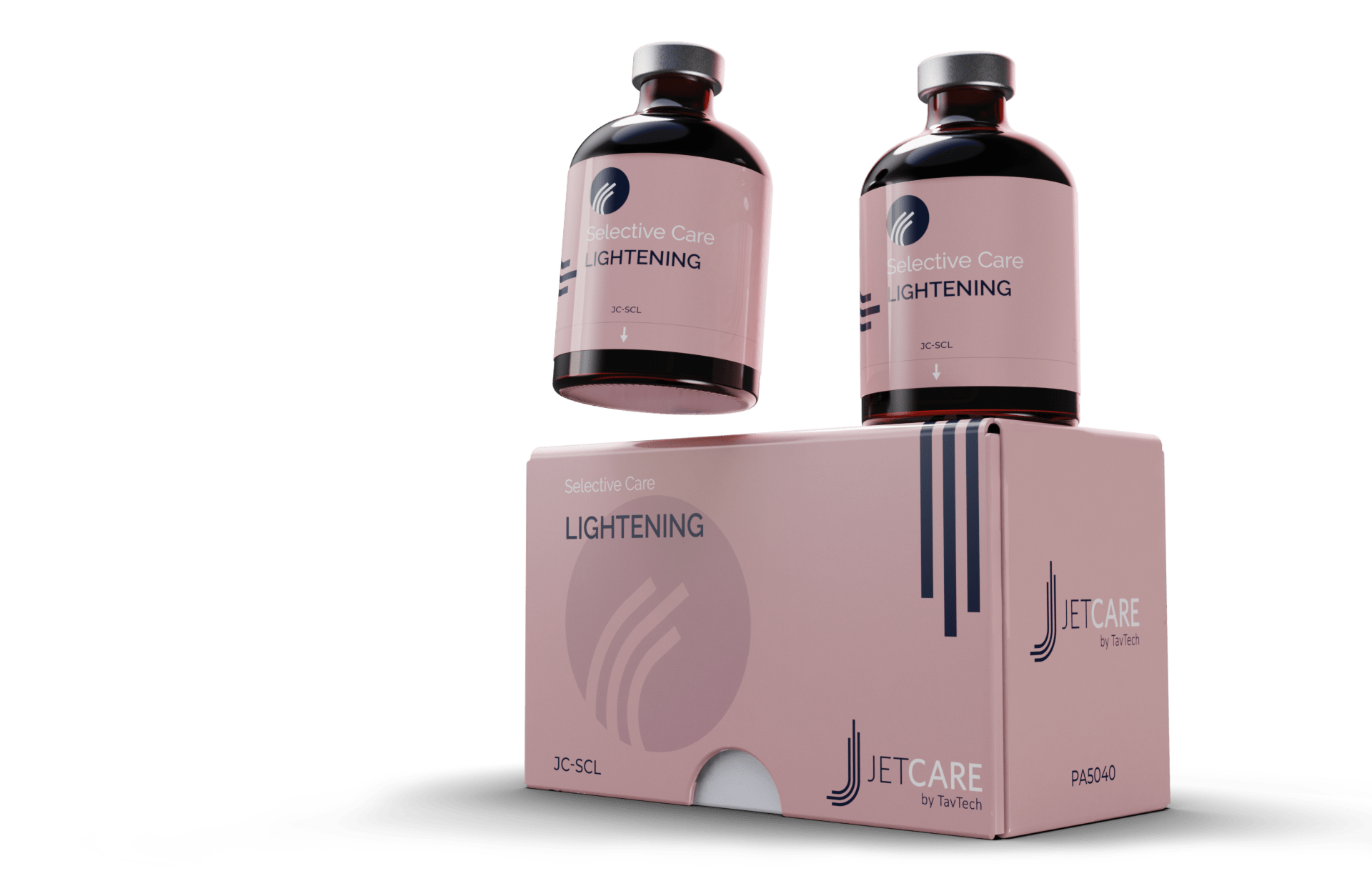 For a brighter, lighter appearance
Rich in advanced lightening ingredients, the Selective Care – Lightening treatment is the key to achieving the appearance of brighter skin and an even toned complexion.
Matching the desire for lighter, brighter complexion
This advanced lightening formula is rich in natural and active ingredients that help to soften the appearance of time-related spots and renew the skin's bright, light and radiant tone.
Alpha-Arbutin (α-Arbutin)
Extracted from plants such as bearberries, blueberries, and cranberries, Alpha Arbutin is a skin brightening ingredient which helps to fade scars and pigmentation left behind by breakouts and sun damage. Alpha-Arbutin has been shown to act by inhibiting tyrosinase activity and melanosome maturation. It works similarly to hydroquinone, but with less irritation and melanocytotoxicity.
Beta-White (β-White)
Innovative biomimetic peptide complex demonstrates improved evenness and lightness of skin tone. It is a powerful ingredient to even skin tone and minimize discoloration.
Alpaflor

®

 Gigawhite
A blend of seven botanical extracts from the heart of the Swiss Alps, specially selected for their natural brightening effects and radiance boosting action. Cultivated at high altitude, these plant extracts assure an even, natural, and lightened effect. Potent and natural, this unique botanical fusion is gentle for both the skin and the environment.
Stay-C

®
An advanced, stabilized (phosphorylated) sodium salt of L-ascorbic acid (vitamin C), Stay-C demonstrates superior stability compared to other vitamin C ingredients. It converts rapidly to ascorbic acid, penetrating the skin to deliver a powerful glow effect. With intensive antioxidant action, this ingredient helps create improved skin tone for a more even appearance.