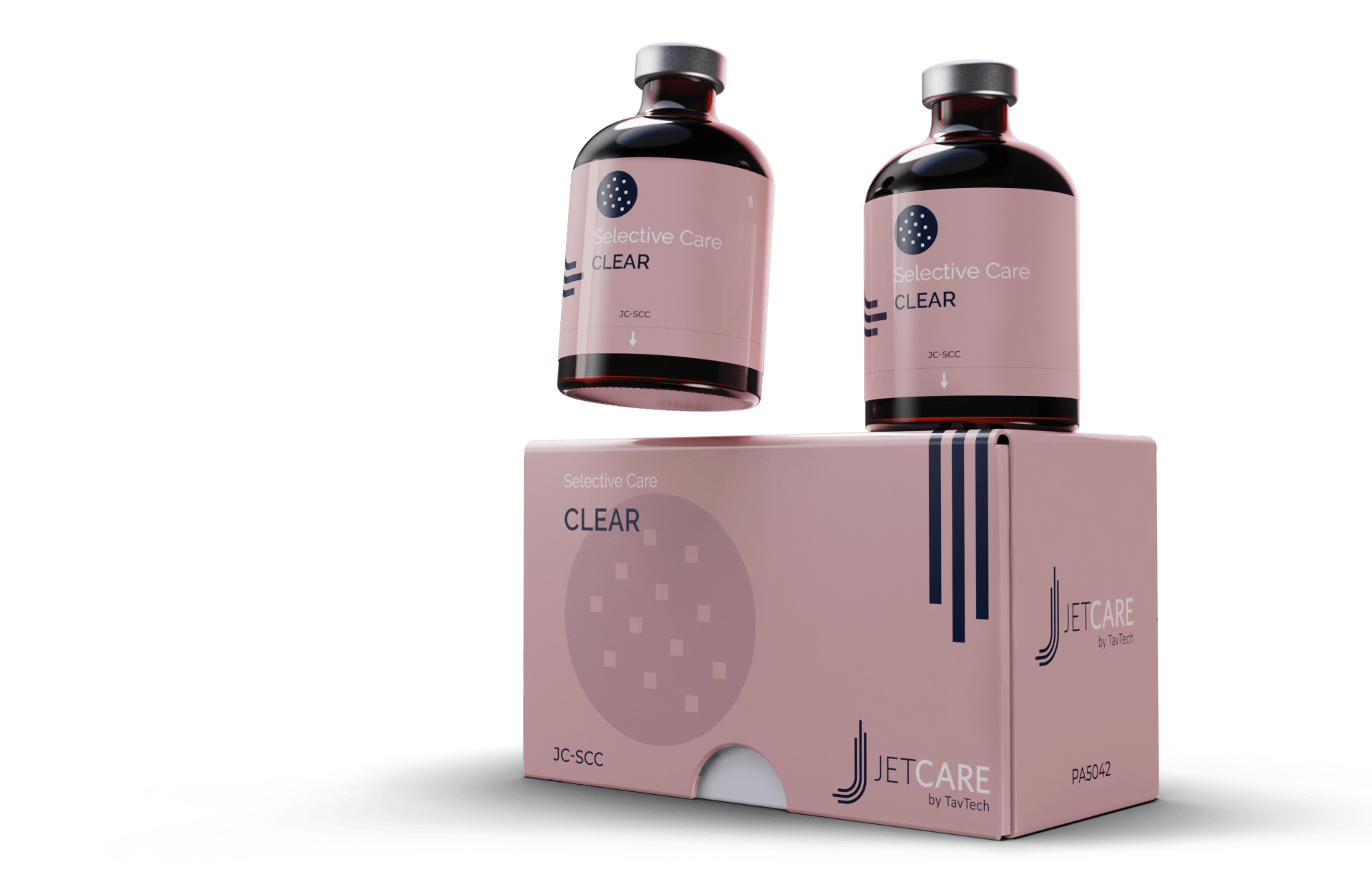 A purifying & balancing solution for smooth, even skin
Specially formulated to achieve clear skin, this solution is rich in Omega Hydroxy Acids and Salicylic Acid that help smooth the skin surface and purify clogged pores for an even appearance.
Selected ingredients for clear skin
Selective Care – Clear is a unique formulation combining several ingredients renowned for their purifying and smoothing actions that clears the skin. The solution contains a blend of Omega Hydroxy Acid and Beta Hydroxy Acid (BHA), Vitamin B derivative and an advanced lipopeptide component for a clear, clean and fresh appearance
Salicylic acid
This BHA is an anti-irritant, having the ability to soothe stressed skin, reduce redness and works to calm breakouts on skin. It is also a keratolytic agent, therefore an excellent exfoliator. It helps remove excess oil, softening clogged pores for a clear, smooth sensation. Salicylic Acid is also a calming agent that helps soothe stressed skin.
Acnacidol™- 10-HDA
This omega-hydroxy acid is naturally derived from Royal Jelly, nutrient-rich honeybee secretions known to help smooth and repair the skin. A gentle yet powerful clarifying ingredient that acts as a skin balancing agent, helping to create a clear, even complexion.
Neutrazen™
Based on three amino acids, this advanced biomimetic lipopeptide ingredient is formulated to soothe irritated skin and helps maintain the skin's normal sensitivity threshold. It provides vital calming action that helps promote a healthy look of clear, beautiful skin.
Niacinamide
One of the two forms of vitamin B3, Niacinamide is rich in free-radical fighting antioxidants and rapidly absorbed by the skin, renowned for its protective moisturizing properties. It helps combat signs of aging and tighten the skin's tone while helping to prevent damage from external sources.