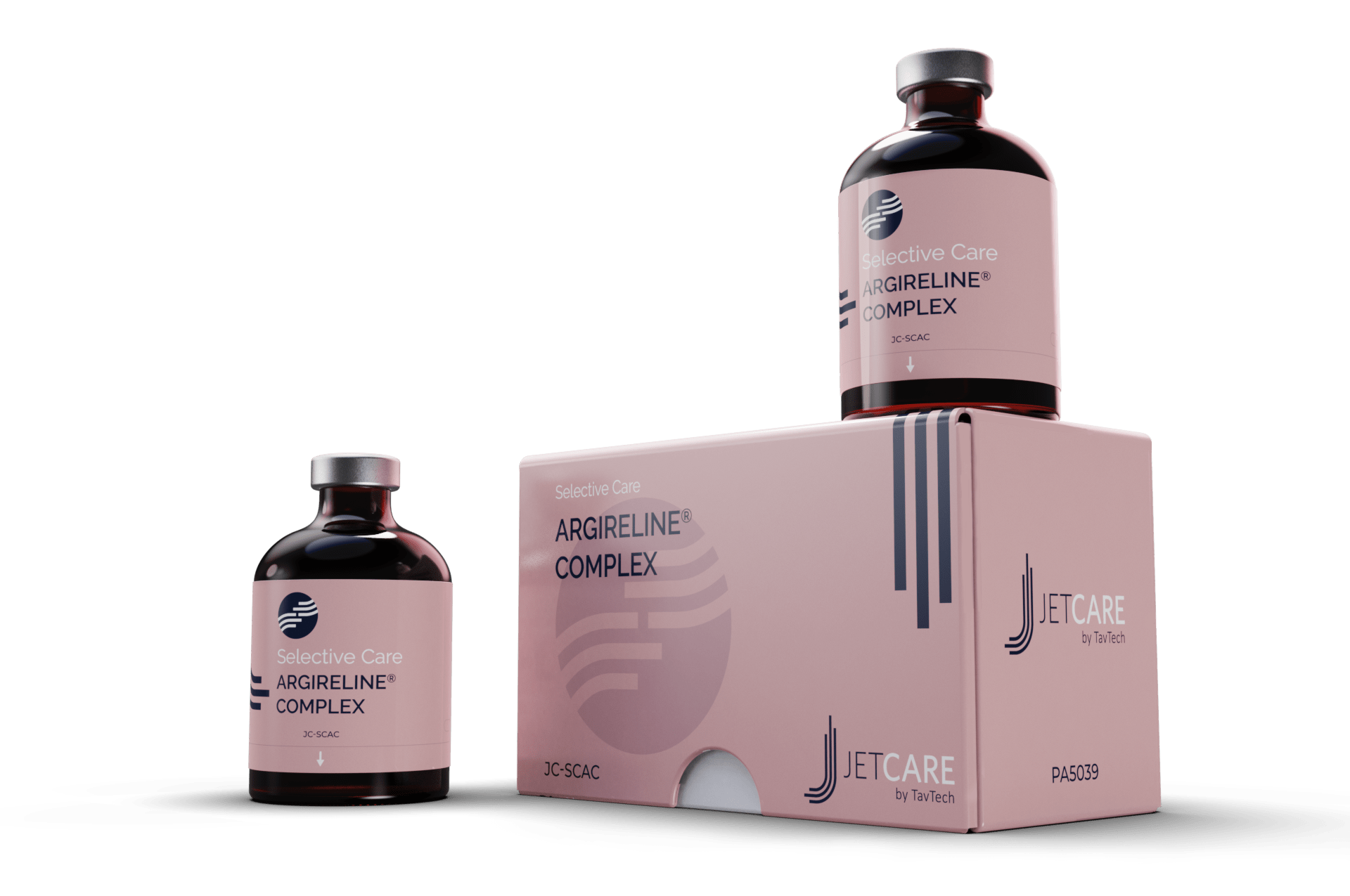 Age-defying treatment based on natural power
A safe alternative to standard anti-aging injection treatments, Selective Care – Argireline® Complex helps reduce the appearance of fine lines and expression lines for a smoother, age-defying look.
The power of Argireline®, in high concentration
This treatment formula contains a significantly higher concentration of Argireline®, a hexapeptide that reduces the fine wrinkles and lines, and is combined with Vitamin B5 and a triple molecular weight hyaluronic acid, making it an extremely effective anti-aging treatment.
Argireline
®
This treatment solution is enriched with a high concentration of 5% Argireline®, an advanced natural hexapeptide that helps relax the muscles. This solution reduces the depth of fine lines, leaving a smoother, youthful appearance.
Prinlayhal-3K™
This 3 molecular-weight HA blend provides anti-aging effects at different levels of the skin. The 100-300 kDa HA component helps to fortify the skin's natural healing power and protective defenses, while the 20-50 kDa HA is the ideal size to enhance skin's biomechanical function and firmness for a toned appearance. The smallest 5-20 kDa HA component penetrates to the deeper layer of the epidermis, helping to rejuvenate from the inside.
Betaine
Known for its moisturizing power and soothing properties, Betaine is a natural humectant, helping to retain hydration for enhanced skin texture and an anti-aging effect. Betaine not only boosts the skin's moisture level but also helps to protect the skin's natural barrier, so the skin remains fortified and hydrated, with a softer, smoother appearance.
Pro-vitamin B5 – Panthenol
D-Panthenol helps nourish and add vital moisture to the skin, by sealing in hydration, boosting the skin barrier, and helping to rejuvenate and revitalize skin cells for an overall age-defying effect.
Argireline® is a trademark of Lipotec S.A. or its affiliates