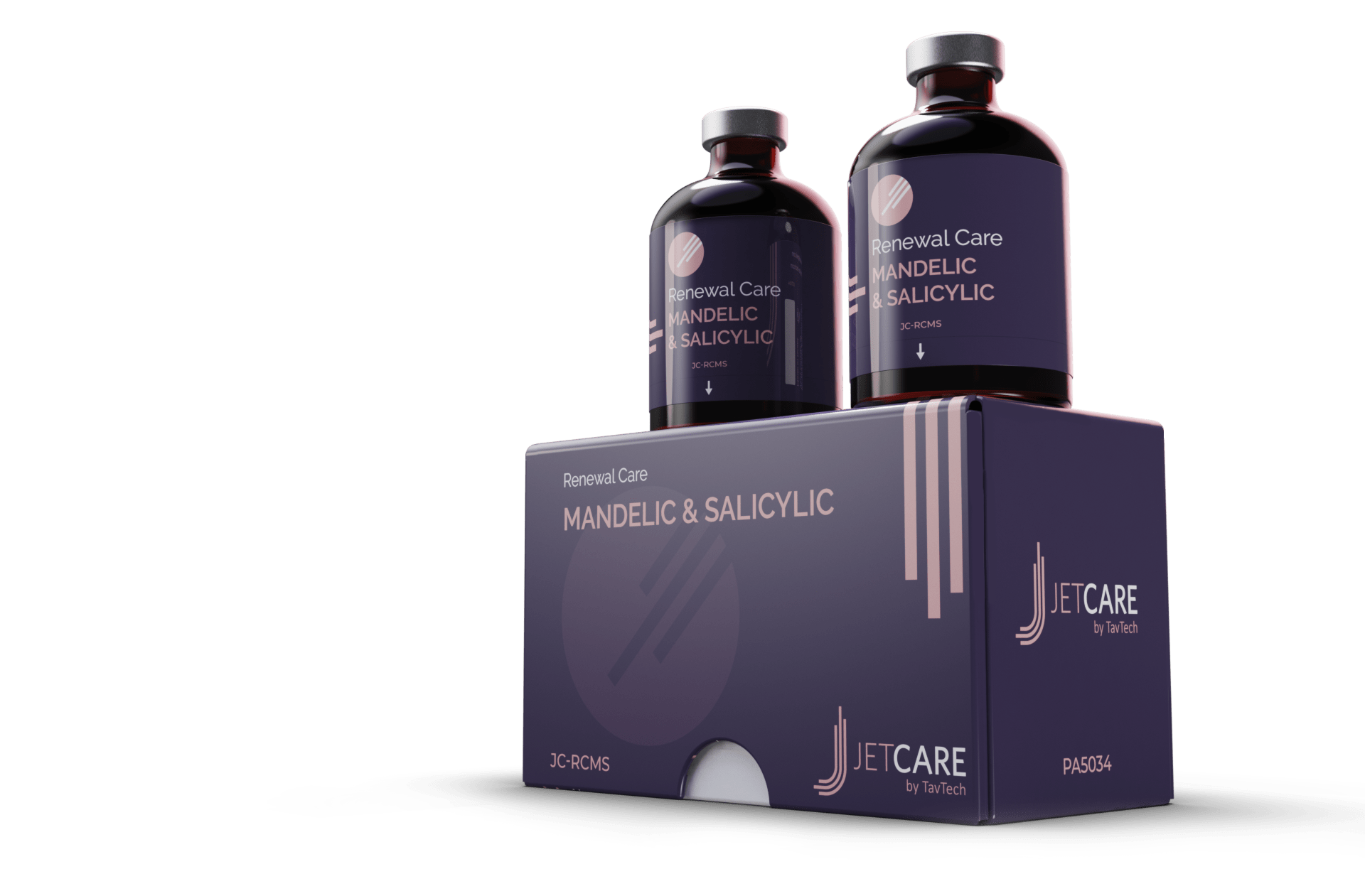 The ultimate gentle exfoliating experience
The gentlest way to achieve a deep exfoliating and resurfacing effect, this solution is enriched with a blend of AHA & BHA that form the ideal combination for maximum benefit. The result is radiant, fresher, and more vibrant skin.
AHA & BHA in perfect combination
A combination of AHA and BHA in carefully chosen concentrations is an effective way to exfoliate and rejuvenate the skin by dislodging dirt and impurities and restoring a look of cleansed smoothness. The Renewal Care Mandelic & Salicylic complex has been specially developed for skin that is prone to sensitivity.
Mandelic Acid (4%)
Extracted from bitter almonds, Mandelic Acid is a gentler AHA, providing high performance exfoliation, unclogging the pores, leaving the skin looking brighter and clearer. Also known as an effective anti-aging ingredient, Mandelic Acid helps to promote a more youthful, even, and smooth appearance.
Salicylic Acid (2%)
This BHA is an excellent exfoliator, suitable for oily skin that is prone to blemishes. The refining action helps remove the outer skin layers and excess oil, softening clogged pores for a clear, smooth sensation. Salicylic Acid is also a calming agent that helps soothe stressed skin, leaving a pleasant feeling even while undergoing exfoliation.
Fruit Extract AHA
This powerful natural AHA blend is a highly effective exfoliating ingredient, working to refine the skin for a smoother and softer sensation. It also helps promote absorption of the JetCare solutions used in the following steps of the JetCare treatment regimen.
Other AHAs
This solution is enriched with a blend of several other important, exfoliating AHAs, including Malic (1%), Glycolic (0.7%), and Lactic (0.7%) Acids.