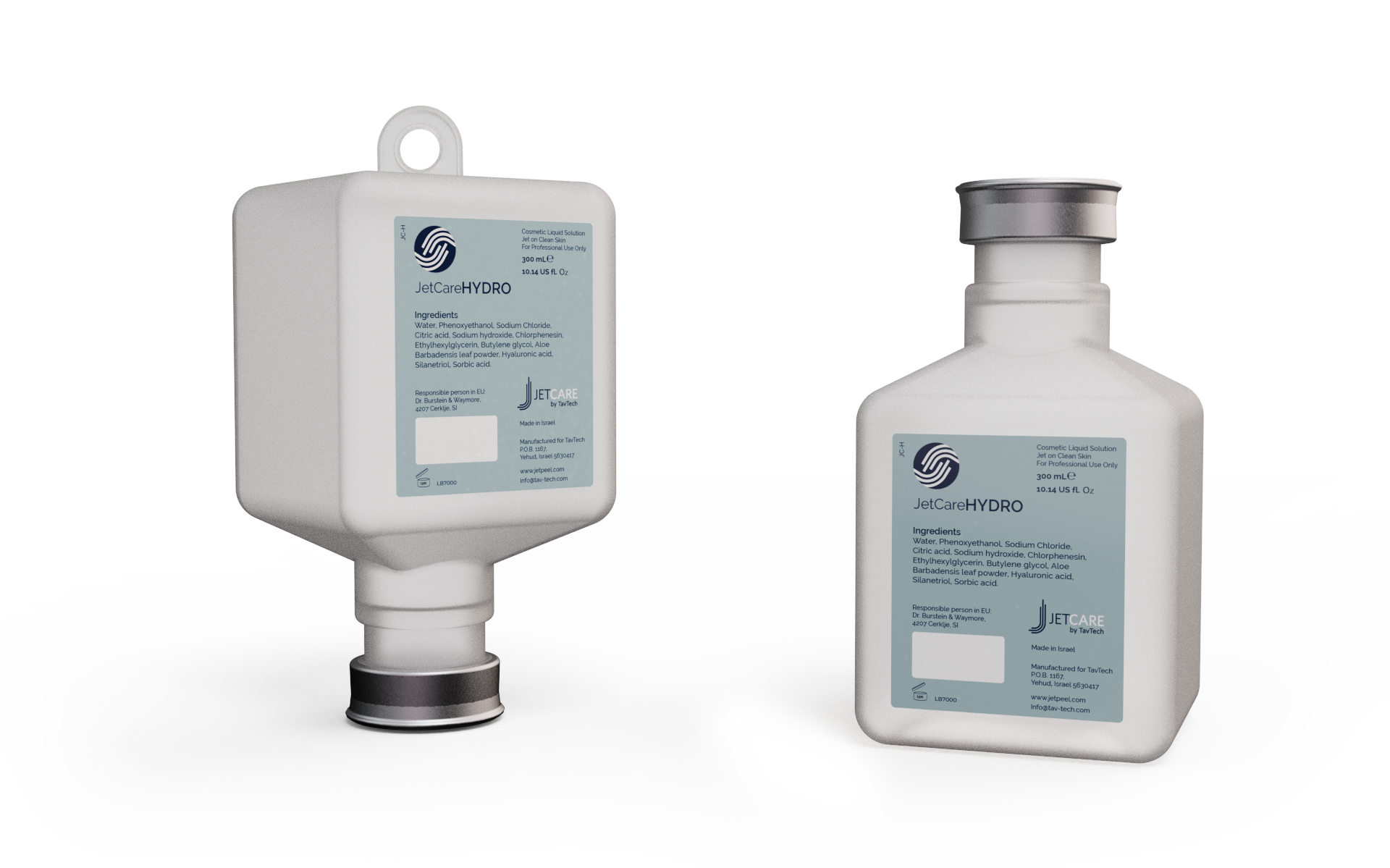 Powerful JetPeel treatments begin with JetCare Hydro
All JetPeel sessions are initiated with JetCare Hydro. This gentle water-based solution is formulated especially for the initial lymphatic massage, and to prep the skin for the deeper JetCare treatments which follow.
Prepare the skin for beautiful results
Most of our facial muscles are not usually used. The JetPeel lymphatic massage with JetCare Hydro effectively stimulates facial muscles and blood microcirculation for a young, healthy appearance. The JetCare Hydro comprises a very mild concentration of sodium chloride solution, combined with soothing organic aloe vera, and reinforced with a relatively high concentration of hyaluronic acid.
Organic Aloe Vera
This enduring extract, known for its calming effect, is a significant ingredient in JetCare Hydro. Aloe Vera is proven to be an antioxidant emollient that instantly softens and soothes the skin, providing antimicrobial benefits.
Hyaluronic Acid
This unique formulation contains low-molecular HA that allows for improved penetration and impact within the skin. The relatively high concentration of HA in this ingredient boosts moisture, helps to protect the skin against dehydration and ensures high-performance while supporting a gentle, yet powerful lymphatic massage.