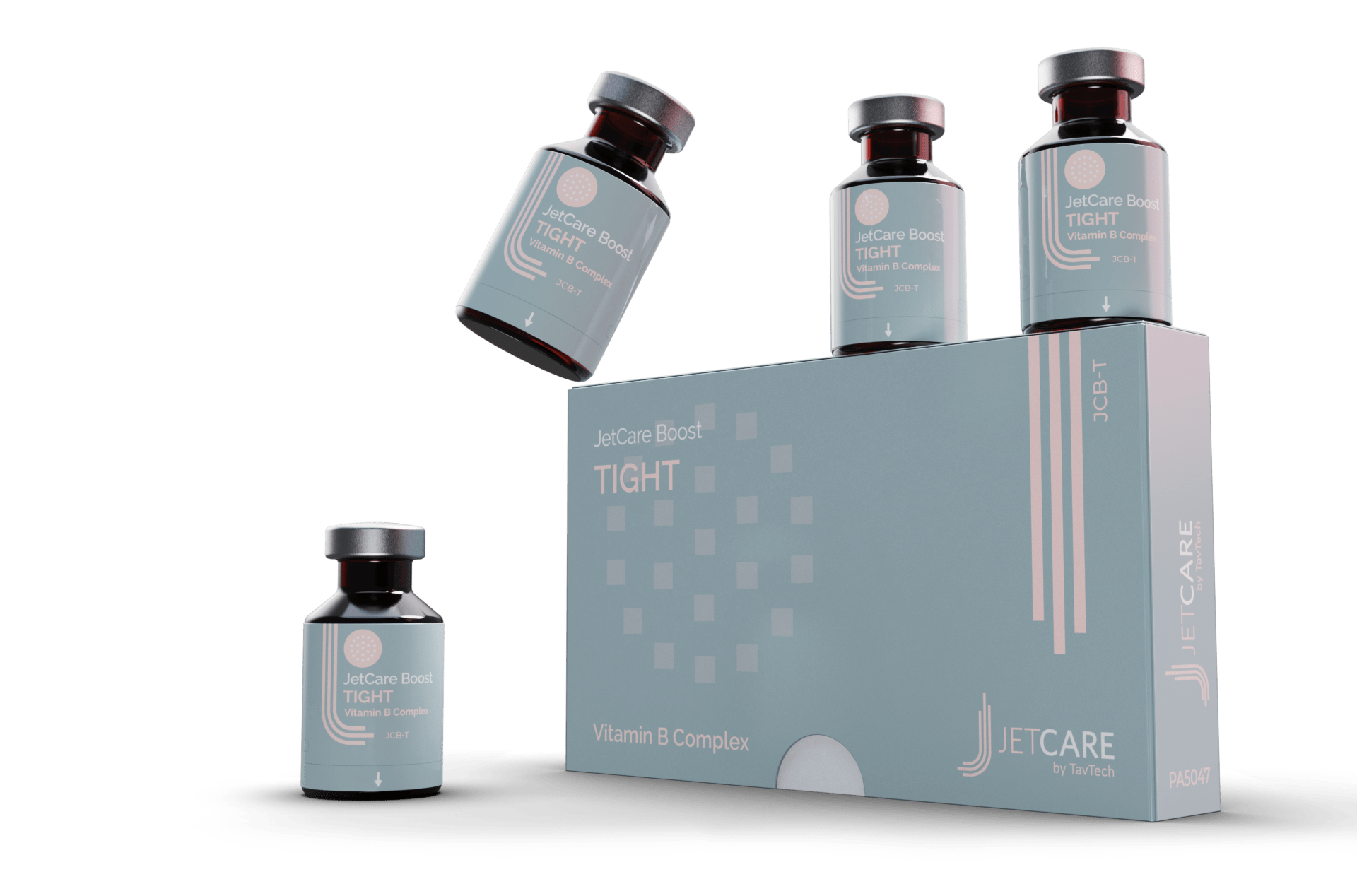 The firming power of vitamin B
A complex of three Vitamin B derivatives, this power booster delivers effective tightening and hydrating action.
Vitamin B, times 3
One of the most effective ingredients for treatment and relief of common skin concerns, Vitamin B is a highly regarded ingredient in cosmetics and skin care formulas. Researched thoroughly and tested extensively, this JetCare solution comprises the optimal ratio of the various Vitamin B derivatives to provide deep hydration and moisture retention for a firming, tightening effect.
Pro-vitamin B5 – Panthenol
D-Panthenol helps nourish and add vital moisture to the skin, by sealing in hydration, boosting the skin barrier, and helping to rejuvenate and revitalize skin cells, for an overall age-defying effect.
Niacinamide
One of the two forms of vitamin B3, Niacinamide is rich in free-radical fighting antioxidants and rapidly absorbed by the skin, renowned for its protective moisturizing properties. It helps combat signs of aging and tighten the skin's tone while helping to prevent damage from external sources.
Biotin – Vitamin B7
Rich in moisturizing and smoothing properties, Biotin nourishes the skin. This nourishing effect is enhanced by the synergistic effect of the combination of Biotin (Vitamin B7) with Vitamins B5 and B3.