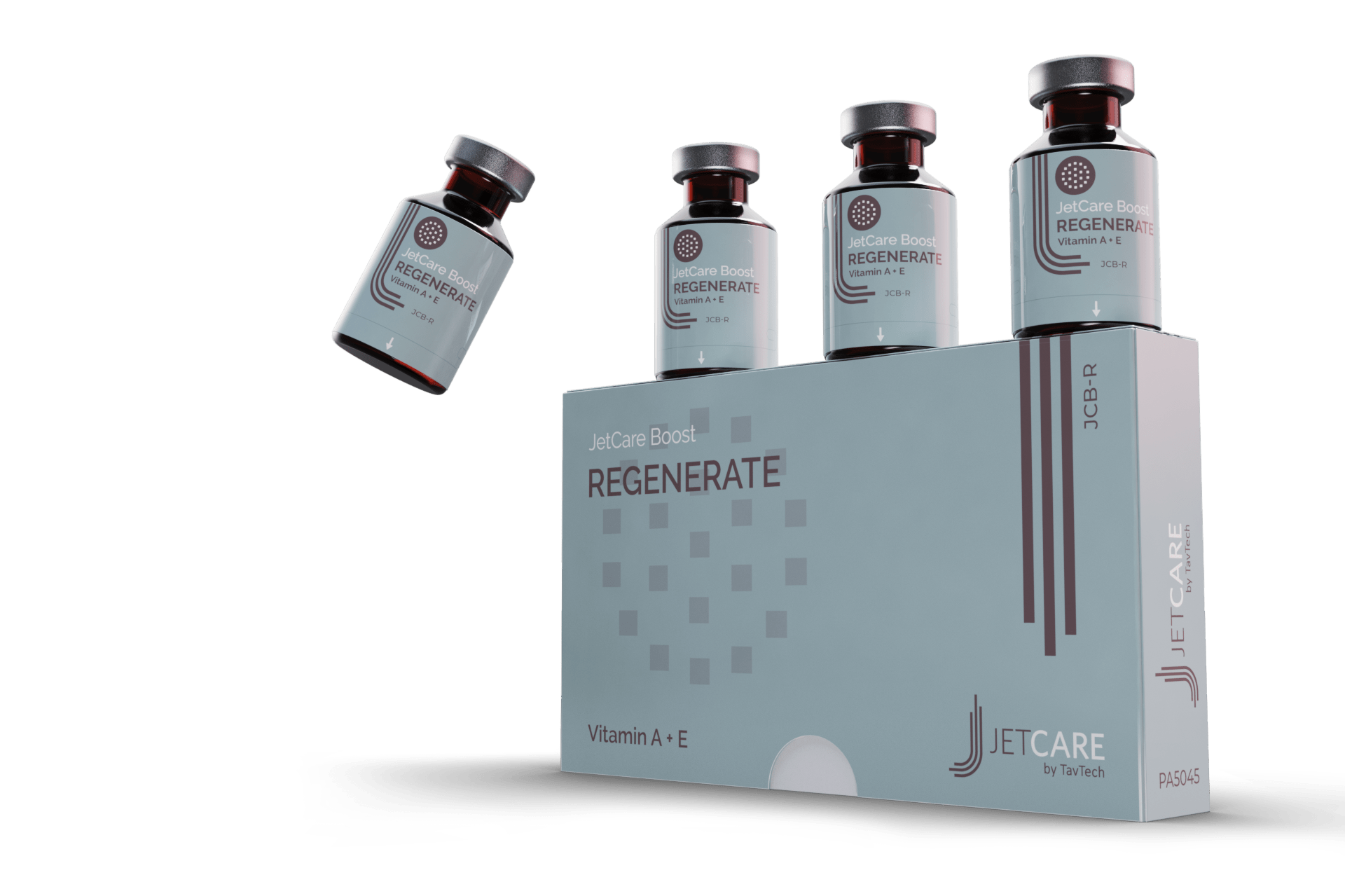 The way to a beautifully youthful sensation
This vitamin-enriched serum booster is specially formulated to regenerate the skin with the antioxidant power of Vitamins A and E for high performance anti-aging.
A unique booster blend of vitamins & botanicals
This power booster is fortified with regenerating vitamins A and E to harness antioxidant and age-defying effects. Particularly effective for sun-exposed skin, the formula includes a blend of vegetative peptides and proteins that significantly improve skin texture, and an advanced carbohydrate complex which protects the skin barrier for ultimate skin rejuvenation.
Vitamin A
Vitamin A or retinyl palmitate is known as a strong anti-aging antioxidant which is highly effective in reducing dryness and flaking.
Vitamin E
A known antioxidant, Vitamin E displays effective hydration and repair effects, helping to fortify the functioning of the skin's natural barrier against external damage.
The combined power of Vitamins A and E creates a highly nourishing solution with great antioxidant properties.
Pentavitin

®
This plant-based carbohydrate complex is very similar to carbohydrates that occur in the skin, therefore having an effective binding mechanism. This ensures fast, powerful hydration, and a deep, long-lasting supply of moisture to the skin.
Regu-age

®
This synergistic blend of patented peptides and proteins demonstrates fast action anti-aging benefits. Containing purified soy and rice peptides, blended with biotech-produced yeast protein, this complex helps to boost tone and radiance.
Roman Chamomile Extract
Roman chamomile is highly antioxidant, helping to protect skin against external causes of damage. Used for thousands of years to calm the skin, the chamomile herb is also a popular remedy to help reduce fine lines and wrinkles for added age-defying action.