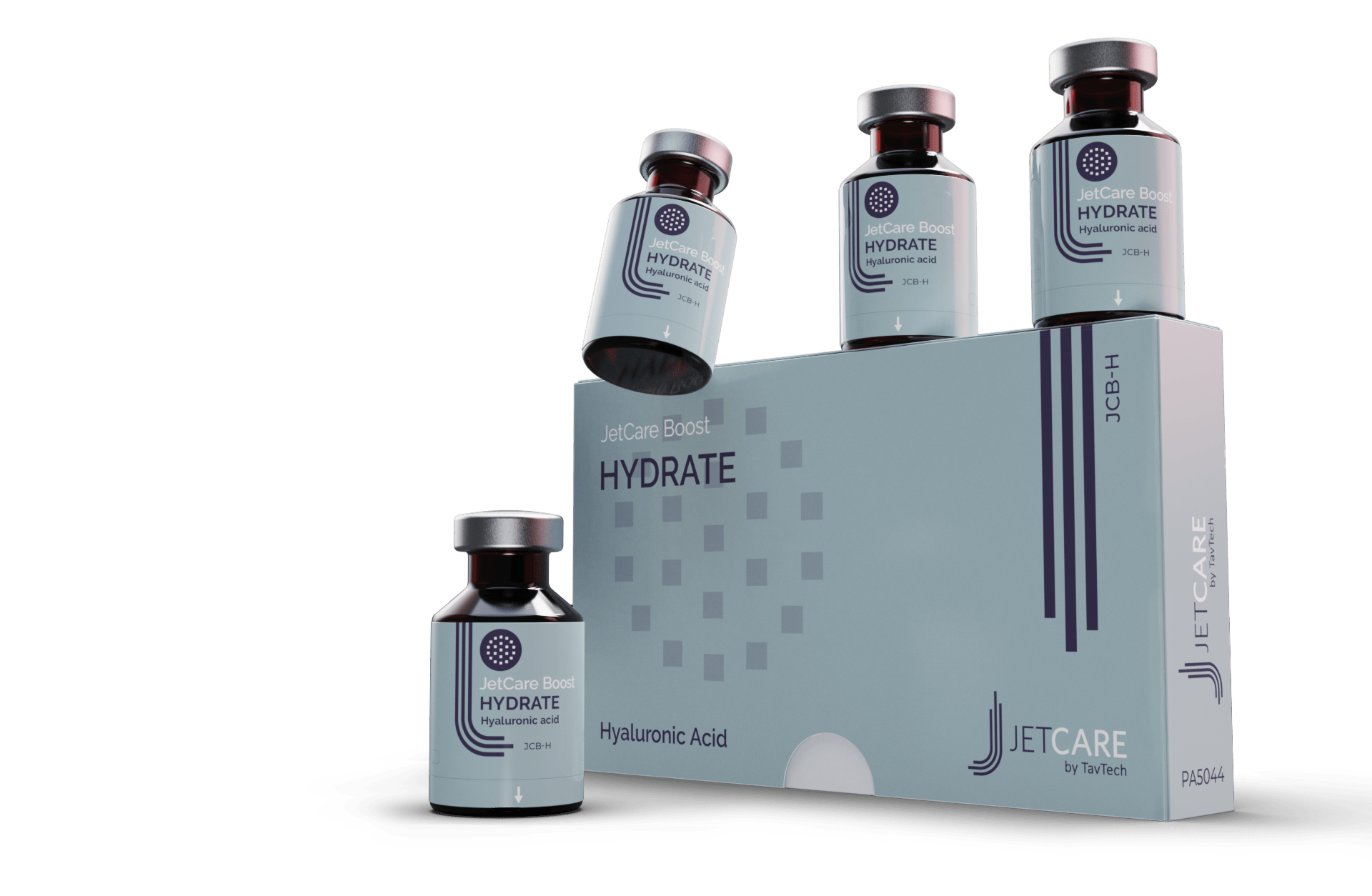 State-of-the-art HA for the ultimate filler effect and beautifully smooth skin
Enhance the JetPeel effect with the Hydrate treatment from the JetCare Boost series. Enriched with the PrimalHyal™ Ultrafiller, an advanced technology HA ingredient to rapidly volumize wrinkles. Enjoy visibly smoother skin with one of the most popular products in the JetCare series.
Needle-free wrinkles volumizing
JetCare Boost – Hydrate HA provides a pain-free anti-wrinkle effect with no down-time. Enriched with a unique HA patented ingredient this booster treatment provides age-defying impact for the mid and long term, for instant volumizing and youthful appearance.
PrimalHyal™ Ultrafiller
Hyaluronic acid (HA) is a key molecule that naturally occurs in the skin, with excellent moisture retention properties to provide a smooth, youthful look. This high-tech and patented HA derivative takes anti-aging to a new level, enhancing penetration of HA thus improving the appearance of fine lines and expression lines.
Niacinamide
One of the two forms of vitamin B3, niacinamide is rich in free-radical fighting antioxidants and rapidly absorbed by the skin, renowned for its protective moisturizing properties. It helps combat signs of aging and tighten the skin's tone while helping to prevent damage from external sources.
Betaine
Known for its moisturizing power and soothing properties, Betaine is a natural humectant, helping to retain hydration for enhanced skin texture and an anti-aging effect. Betaine not only boosts the skin's moisture level but also helps to protect the skin's natural barrier, so the skin remains fortified and hydrated, with a softer, smoother appearance.