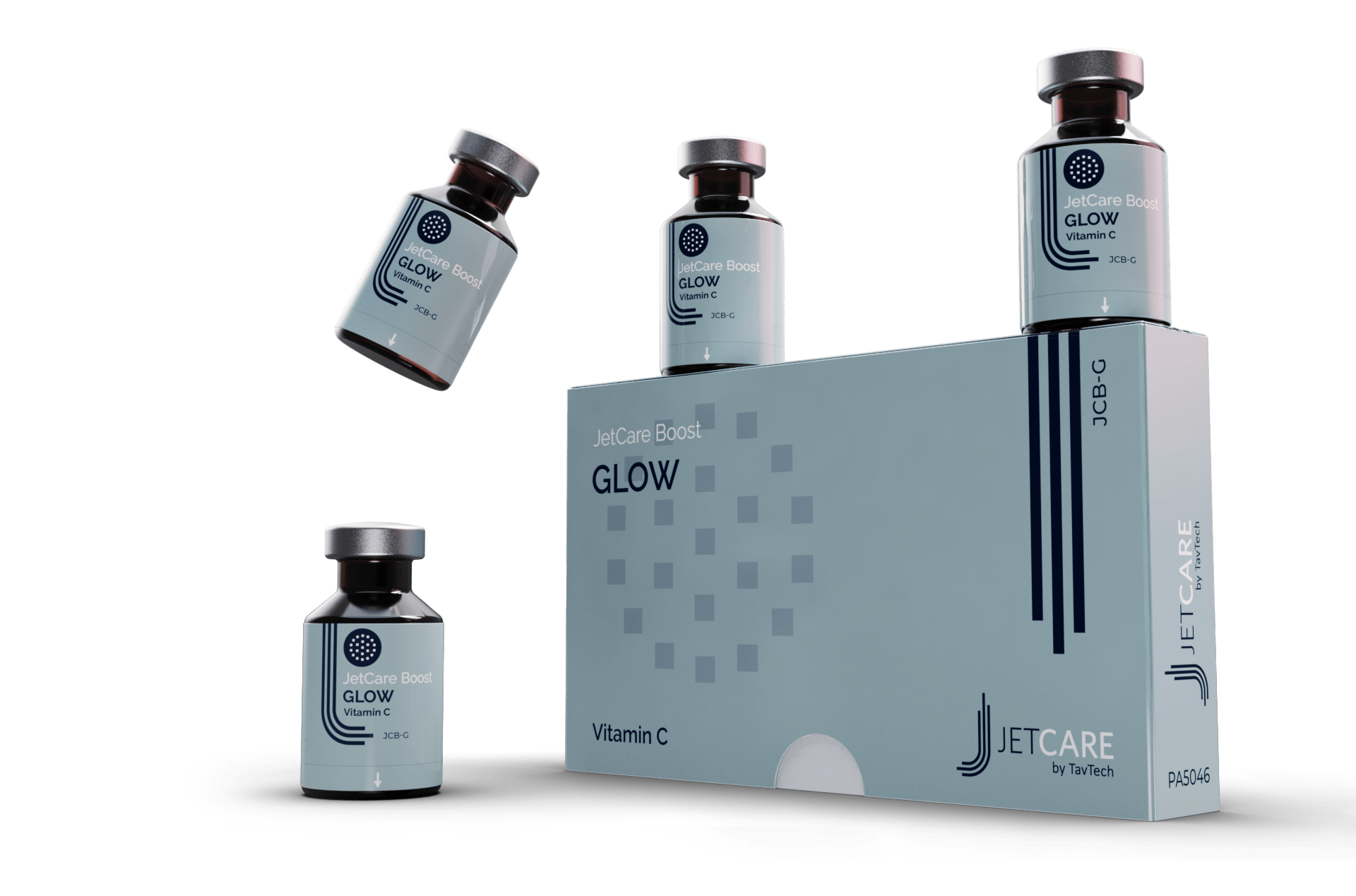 Deliver the glow benefits of vitamin C directly to the skin
An excellent booster for a beautiful glow effect, containing a high concentration of Vitamin C. This unique solution is based on a Vitamin C derivative with superior stability in formulations compared to straight ascorbic acid, making it even more powerful and effective.
Advanced ingredients restore natural glow
Containing a Vitamin C-rich boost, this solution is especially formulated with brightening and anti-aging components. Fortified with natural fruit-based extracts, the JetCare booster serum is the ultimate Vitamin-C experience to brighten both young and mature skin types.
Stay-C

®
An advanced, stabilized (phosphorylated) sodium salt of L-ascorbic acid (vitamin C), Stay-C demonstrates superior stability compared to other vitamin C ingredients. It converts rapidly to ascorbic acid, penetrating the skin to deliver a powerful glow effect. With intensive antioxidant action, this ingredient helps create improved skin tone for a more even appearance.
Fruit Extract AHAs
This natural fruit-based mix of AHAs improves penetration of JetCare's unique Vitamin C booster. Helping to shed dullness, it brightens the skin and leaves a soft and radiant appearance.