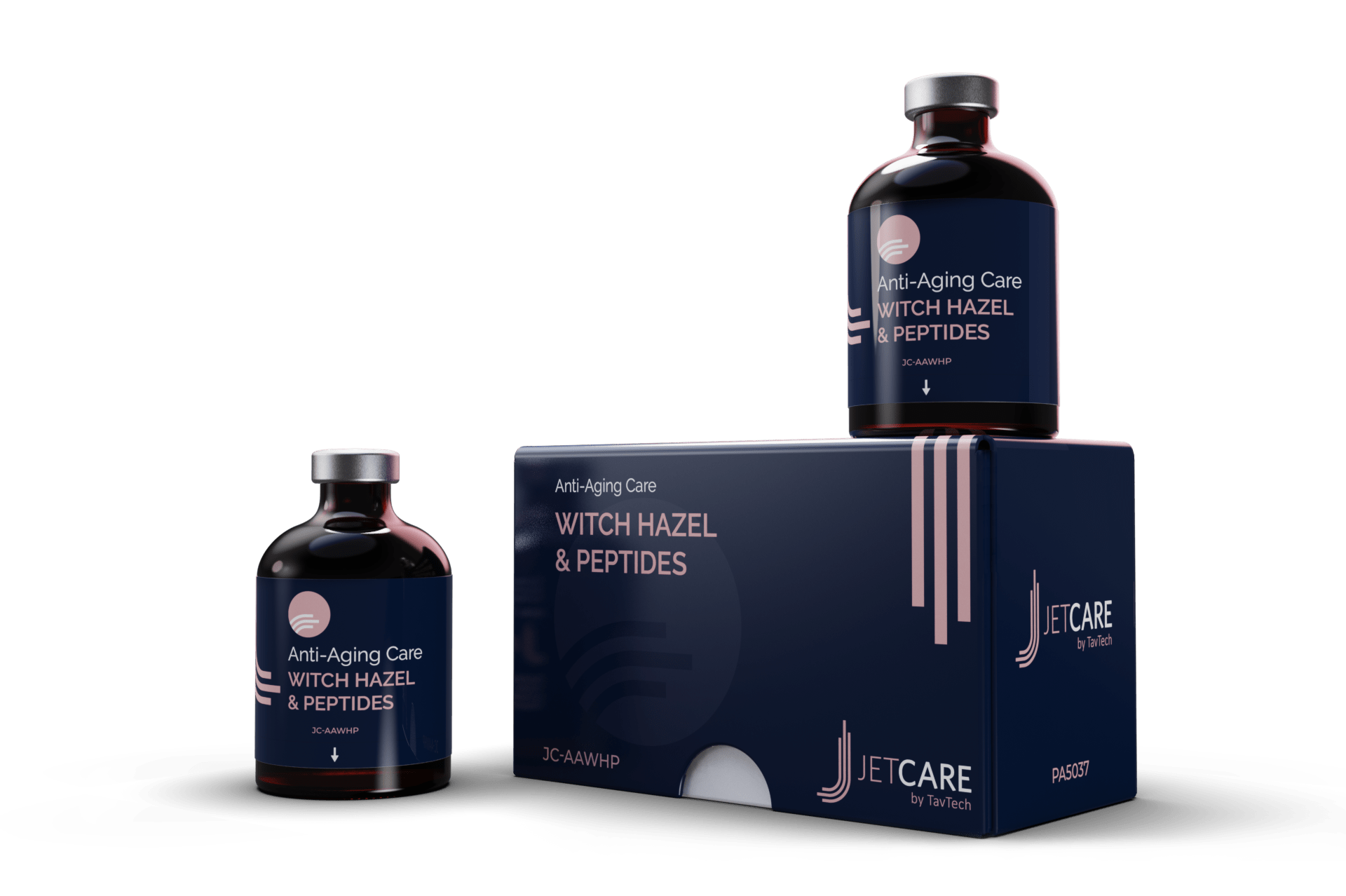 Restore even tone and radiant glow
The formula of choice to help purify the skin, smooth surface blemishes, and create an even, unified tone and youthful radiance. This formula has a rich concentration of witch hazel extract, a strong astringent and powerful natural calming agent that helps soothe the skin, as well as protein-boost peptides known for their firming, anti-aging impact.
Part of the Anti-Aging Care series, Witch Hazel & Peptides is a purifying solution for radiant complexion. Combined with selected peptides that help to fortify the skin's firmness and elasticity, Witch Hazel & Peptides is ideal for any anti-aging treatment.
Witch Hazel Extract
Known as an effective astringent for all skin types, Witch Hazel Extract helps reduce the sensation of itching and redness for an even, radiant tone. This anti-aging solution contains a high concentration of Witch Hazel Extract, delivering powerful calming benefits that complements the antiaging action of our unique peptide complex.
Regu-age®
This synergistic blend of patented peptides and proteins demonstrates fast action anti-aging benefits. Containing purified soy and rice peptides, blended with biotech-produced yeast protein, this complex helps to boost tone and radiance.
Replexium®
A fusion of two patented skin bioavailable peptides for quick and visible wrinkle reduction and improved dermal density. The ingredient demonstrates fast action anti-aging benefits that work more rapidly than the benchmark for standard peptides.
Betaine
Known for its moisturizing power and soothing properties, Betaine is a natural humectant, helping to retain hydration for enhanced skin texture and an anti-aging effect. Betaine not only boosts the skin's moisture level but also helps to protect the skin's natural barrier, so the skin remains fortified and hydrated, with a softer, smoother appearance.